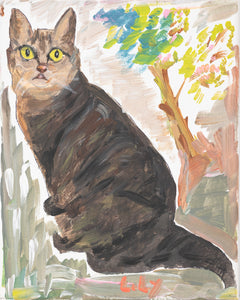 This is a one-of-a-kind acrylic painting on canvas. It was painted from a photo of a shelter animal in need.
All of our artists are seniors or volunteers that find a sense of purpose and meaning through their art.
A portion of the proceeds from the sale of this painting go to helping Shelter animals find their forever homes.
Thank you from all of us at PawsWithCause
Portrait Details
Size: 8" x 10"
Medium: Acrylic painting on Canvas
Shipping Details
Processing time is typically 2-3 days
Shipping is Standard 2-4 days